Individuals, agencies and hoteliers, we are at your service to beautify your real estate property. Differentiate yourself from the competition with our innovative and high added value offers.
Range of action : Yvelines, Hauts-de-Seine, Paris / Spoken languages : English, French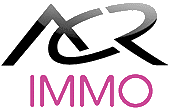 The photos are beautiful! For information: we already received very positive feedback on the properties you shot (calls + meetings)
Thank you for the photos, I find them magnificent! They look like they come from a magazine!
A precise and high quality work executed within the given deadline! Beautiful photos are highlighting my property. Jérôme is a true expert; he knows how to play with colors, shadows and light!